Building and Finance Committee

---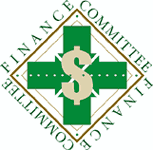 The Building and Finance Committee is a consultative body whose role is to advise the Pastor on issues regarding the maintenance/repairs of the building and the income/expenses of the Church.
The council members for 2018
Diane Smith
Donna Vollmer
Fr David Lewis
Jason Adams
Kristofer Kauk
Maria Diemert
Rick Weishar
Sebastian Siebel-Achenbach

The Council meets on a monthly basis.
On December 8th and 9th 2018, a Finance Review presentation was made after both Masses. It has critical information on the financial status of our Parish and how you can make a difference to help it improve. If you missed the presentation or would like to see it again, click here
We are running the Equipment Replacement Campaign to raise funds to replace aging heating and air conditioning units. Please see the Home page for more details and our progress! We need YOU!