Church Events
Current Events
(more details are also found in the Bulletin)
40 DAYS FOR LIFE begins worldwide on September 27th and will run until November 5th. As in past years we will witness and pray for respect for all life but especially the unborn across from Freeport Hospital from 7 am to 7 pm daily. You can sign up at up at www.40daysforlife.com/kitchener - our Parish has "adopted" Monday, October 16 th as our day to fill all the spots!
Sunday, October 15, 2017 - FEAST OF ST. TERESA OF AVILA EVENING PRAYER - 7 pm Our parish will celebrate the Feast Day of our patron, St. Teresa of Avila. We invite all parishioners to come and spend half an hour in peaceful Evening Prayer and song in the church. Let us truly become Christ's hands and feet here on earth. Sponsored by the Catholic Women's League.
Friday, October 27, 2017 - Knights of Columbus FISH FRY - Continuous seating in the parish hall – 5:30 pm to 7:00 pm. Take out will be from 5:00 pm to 5:30 pm. Cost is Adults $16.00; Children (12 & under) $8.00; and Take Out is $16.00. Advanced tickets are available until October 25th. Purchase your tickets at St. Teresa of Avila Parish Office between 9:00 am and 1 pm or call (519) 669-3387. Don't miss out on this popular annual dinner
Future Events
Mark your calendars! More info will be posted closer to the date!
Tuesday Dec 12, 2017 – CWL potluck and general meeting. Mass at 6:00 pm followed by dinner in the hall.
---
Recent Events
Sunday Oct 1, 2017 from 2 pm – 4 pm - THE SAINT JOHN'S BIBLE "THE BOOK OF WISDOM" presented by the Catholic Women's League. The Saint John's Bible is divided into seven volumes. The Book of Wisdom volume includes Song of Solomon, Ecclesiastes, Proverbs, Job, Wisdom, and Sirach) and is two feet tall by three feet wide when open!
In 1998, Saint John's Abbey and University commissioned renowned calligrapher Donald Jackson to produce a hand-written, hand-illuminated Bible. We invite you to explore this work of art that unites an ancient Benedictine tradition with the technology and vision of today, illuminating the Word of God for a new millennium.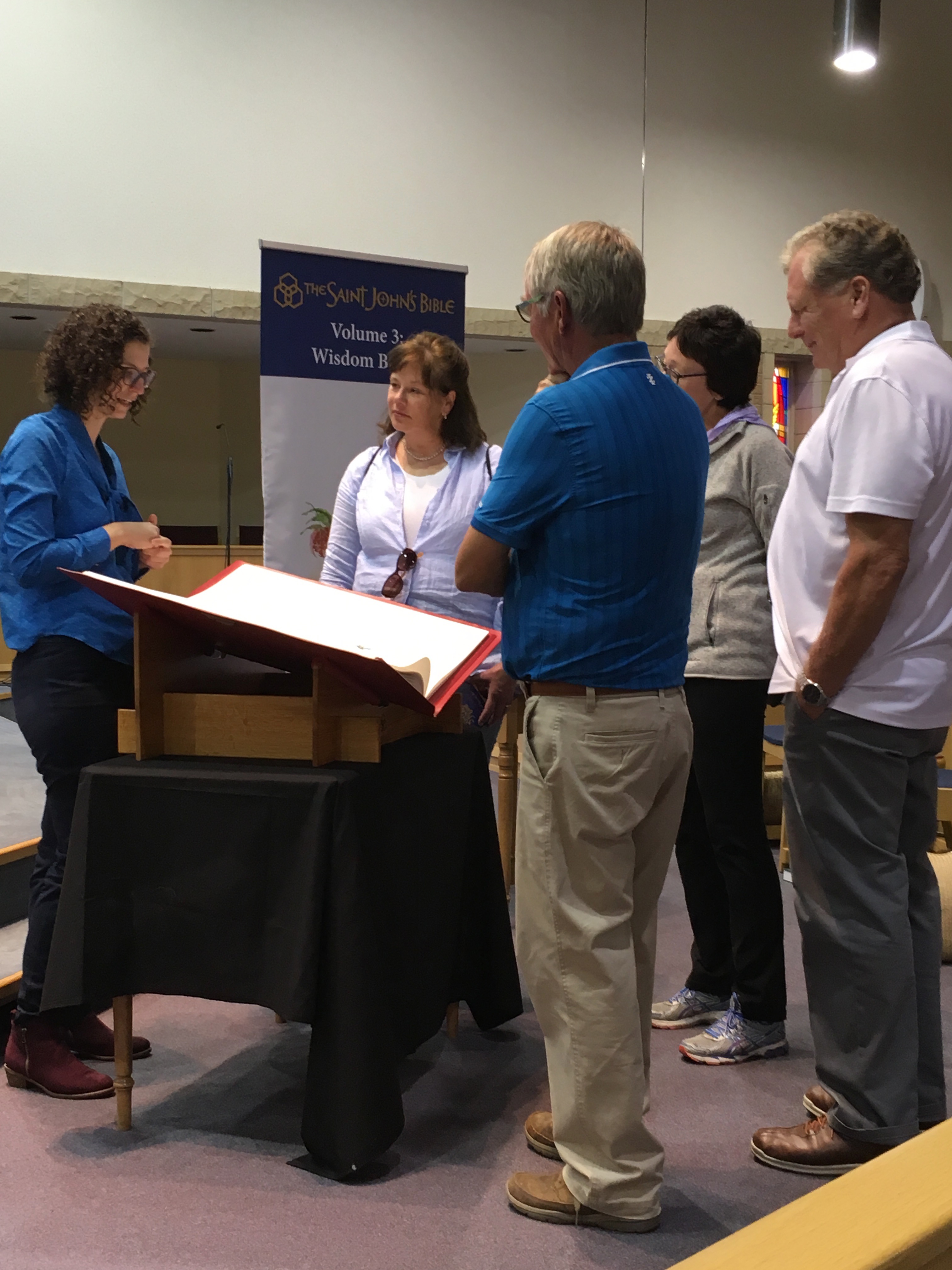 Sunday July 2, 2017 - 25th Anniversary of Church Building and Summer BBQ 
Mass was celebrated with His Excellency Bishop Crosby. Our new Stations of the Cross were blessed by the Bishop.
Pray the Stations of the Cross provides you with the Pope's booklet of prayers and includes pictures of our new Stations just blessed by the Bishop! (beautiful pictures taken by our very own Geoffrey Maher who also provided the video above).
A BBQ followed in the Parish Hall and Lawn. Gary provided music and some parishioners joined in for an impromptu sing-along!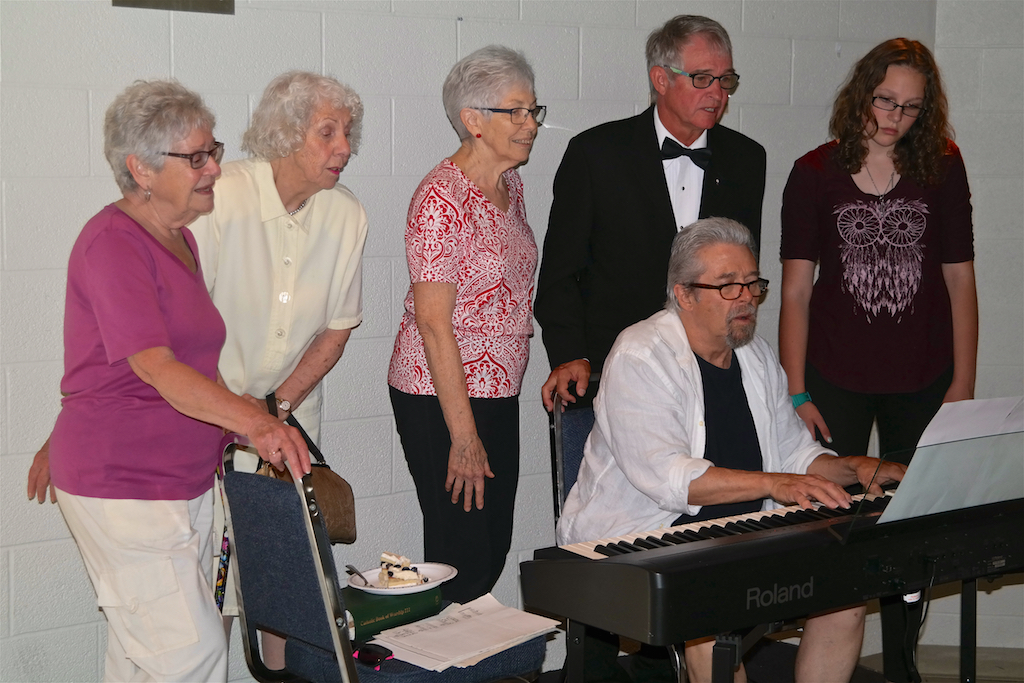 ---
Past Events
View our Gallery of pictures/videos from past Church events.