Church Events
Current Events
(more details are also found in the Bulletin)
Woodworking Fundraiser - Saturday October 5th, 10:30 am - 1:30 pm in the church hall
All are invited to join in this crafty event! Cost is only $35.00! Here are just a few samples of what you can make! See more samples and register by clicking on the link below:
https://naileditnite.typeform.com/to/u5ox0J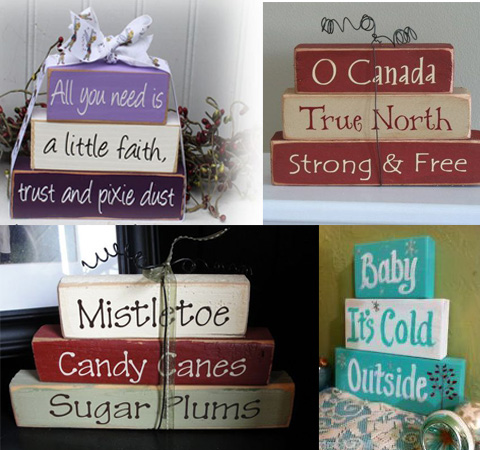 It's going to be a Food Truck Summer here in Elmira!!!
Elmira area churches are taking turns hosting Food Truck Fridays each Friday from May 3 - Sept 27!
We are calling it Heavenly Eats! Check out our Facebook page for more information! For a listing of churches, their dates and the food trucks, click here.
Note: St Teresa of Avila Fridays are May 17, June 21, Aug 2 and Sept 27. Mark your calendars and give the cook the night off!
Note: St Teresa of Avila is hosting the last one of the season - Friday Sept 27th!
To make this event even more special, we are having live music to enjoy while you are dining here. Come on out as this will be your last chance this season to enjoy some Heavenly Eats!
---
Future Events
Mark your calendars! More info will be posted closer to the date!
Christmas Dinner - Friday Dec 6 in the church hall.
---
Recent Events
A big THANK YOU! to all the parishioners who donated money towards Fr Dave's goodbye gift.
At the drop in on Sunday June 23rd, we presented Fr Dave with a gift certificate for a brand new La-z-boy chair.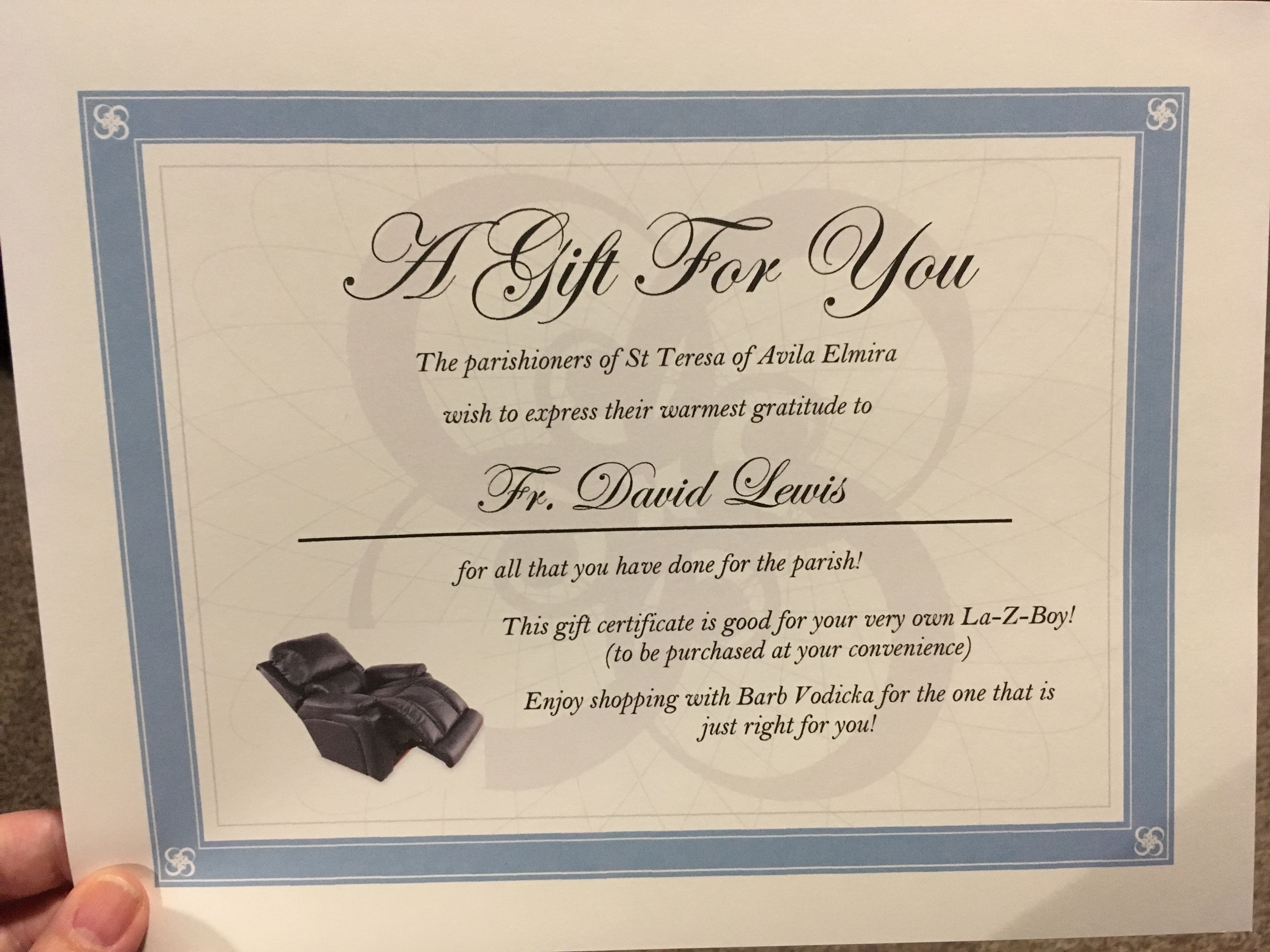 After a visit to the La-z-boy store, he ordered a beautiful chair with custom fabric in a bright warm colour. He is now all comfortable in his very own La-z-boy which was delivered in August. He is so happy and grateful to all the parishioners for the very thoughtful gift.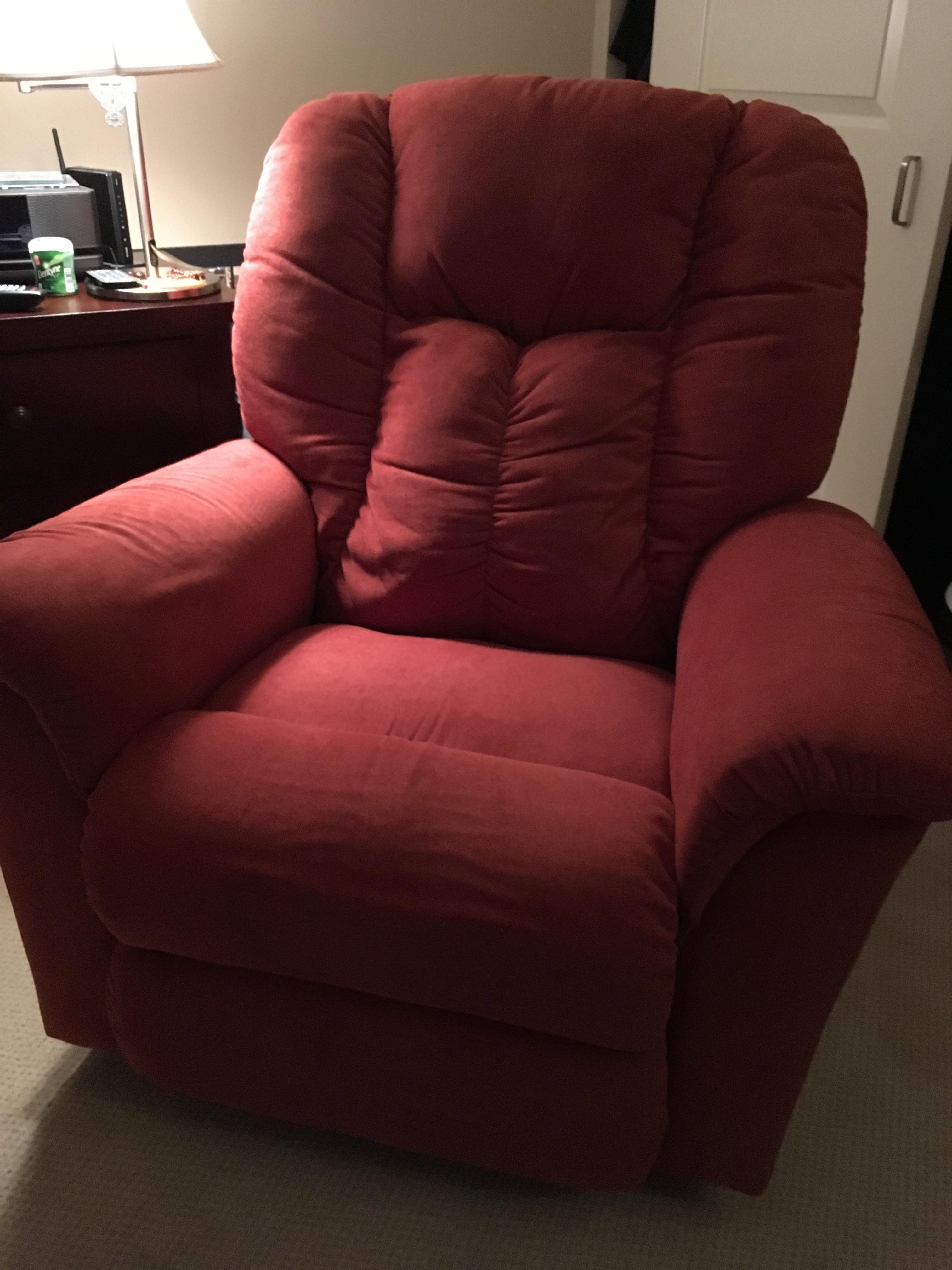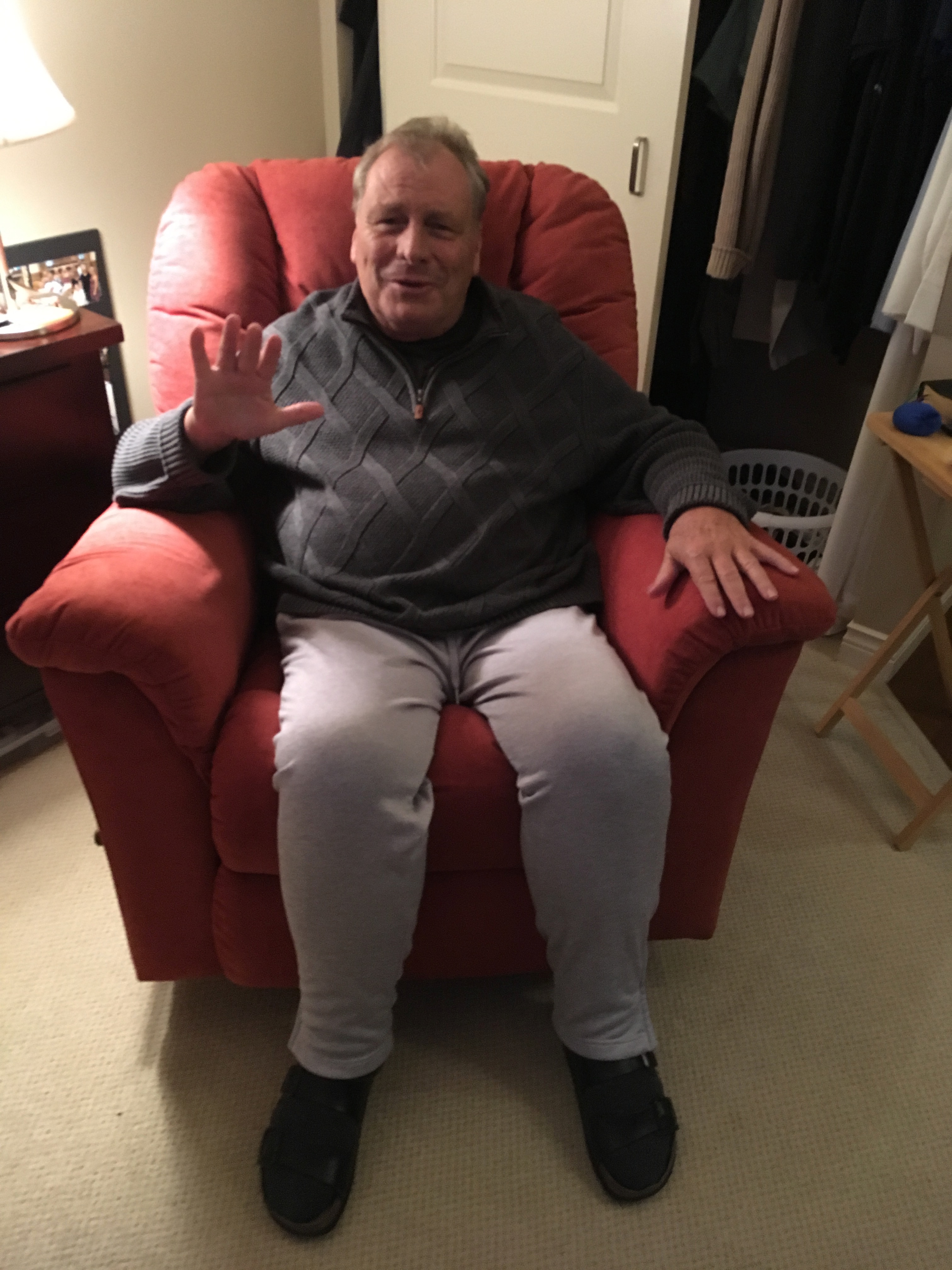 ---
Past Events
View our Gallery of pictures/videos from past Church events.