Past Church Events
A big THANK YOU! to all the parishioners who donated money towards Fr Dave's goodbye gift.
At the drop in on Sunday June 23rd, we presented Fr Dave with a gift certificate for a brand new La-z-boy chair.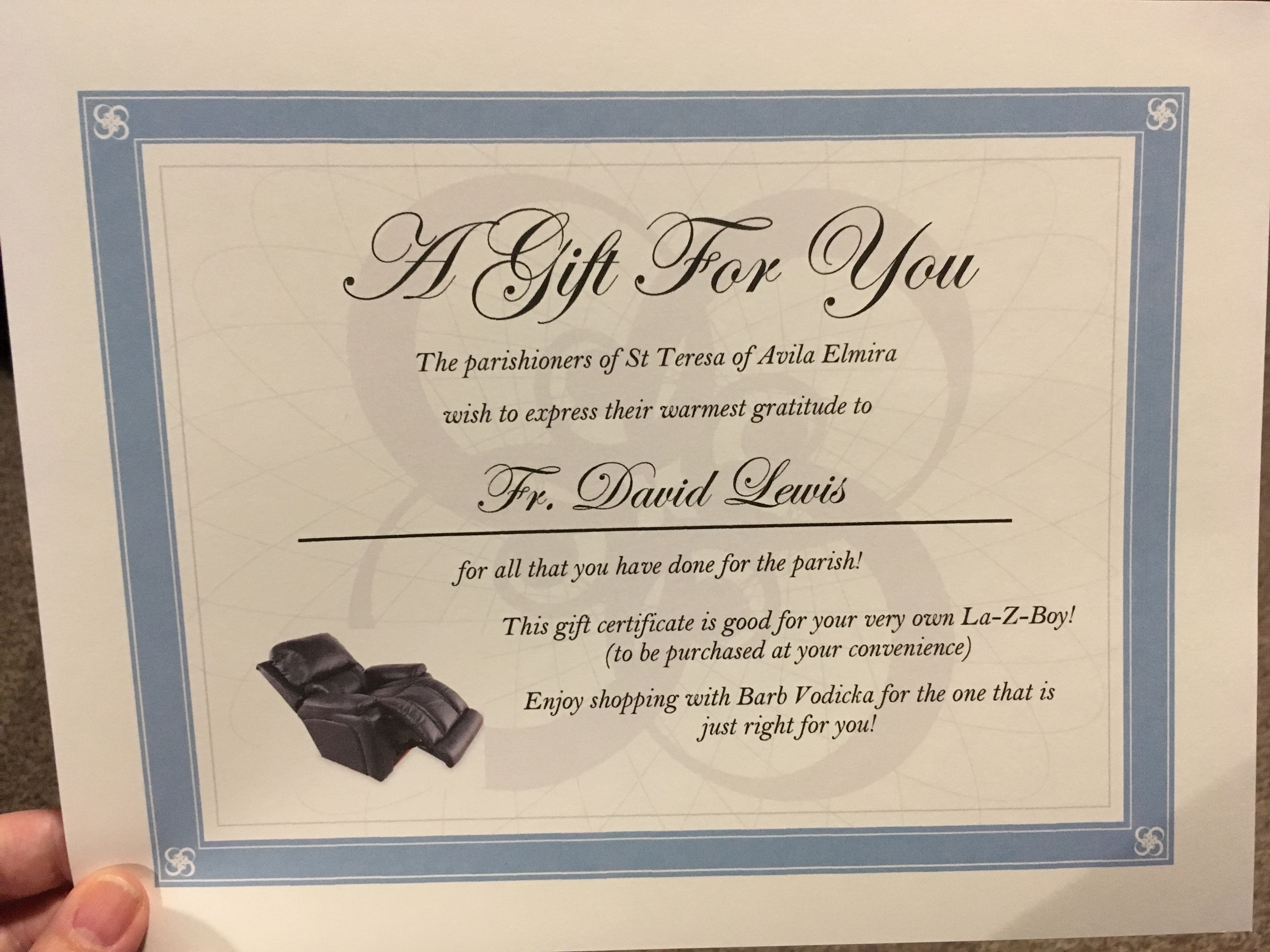 After a visit to the La-z-boy store, he ordered a beautiful chair with custom fabric in a bright warm colour. He is now all comfortable in his very own La-z-boy which was delivered in August. He is so happy and grateful to all the parishioners for the very thoughtful gift.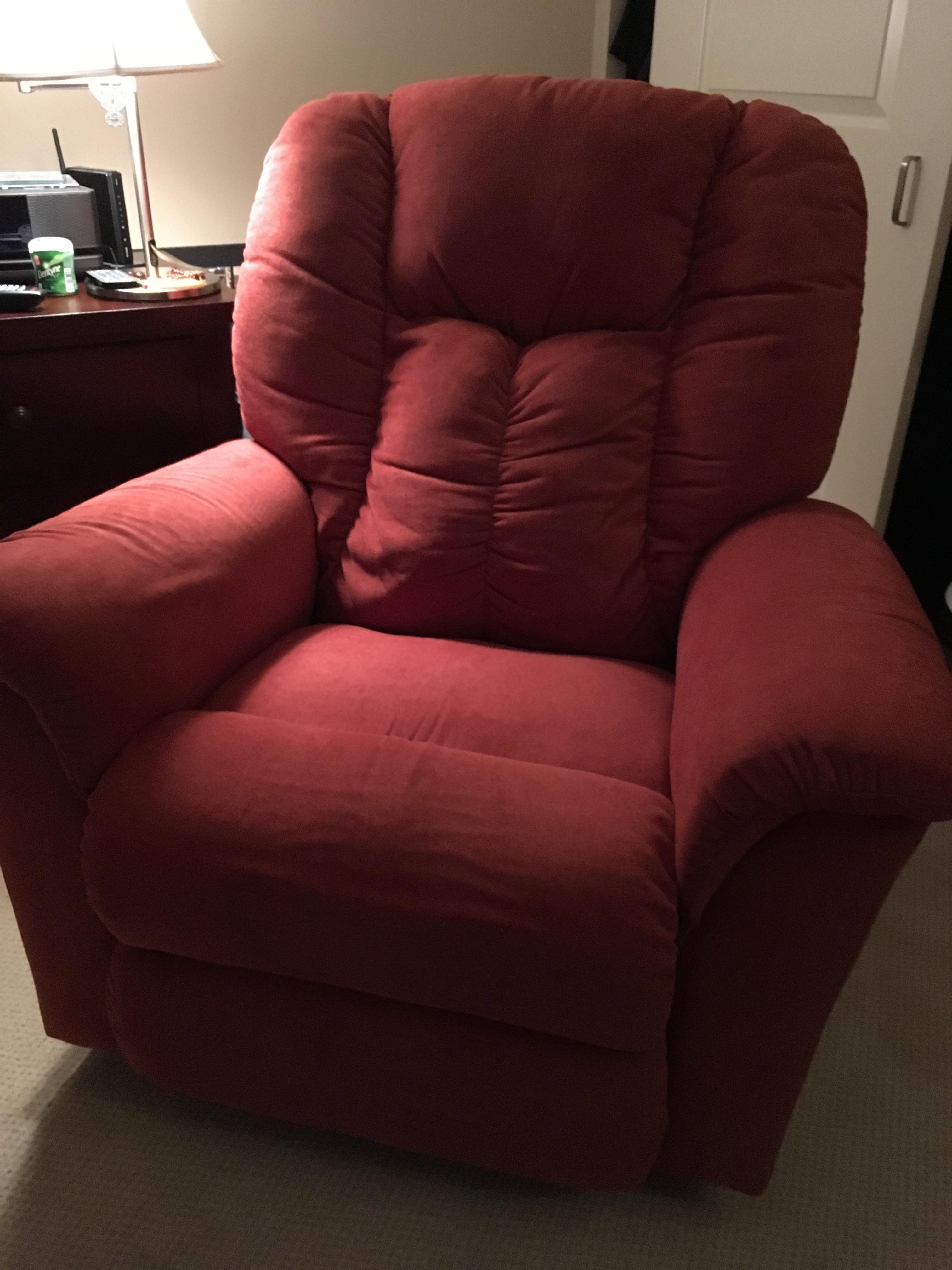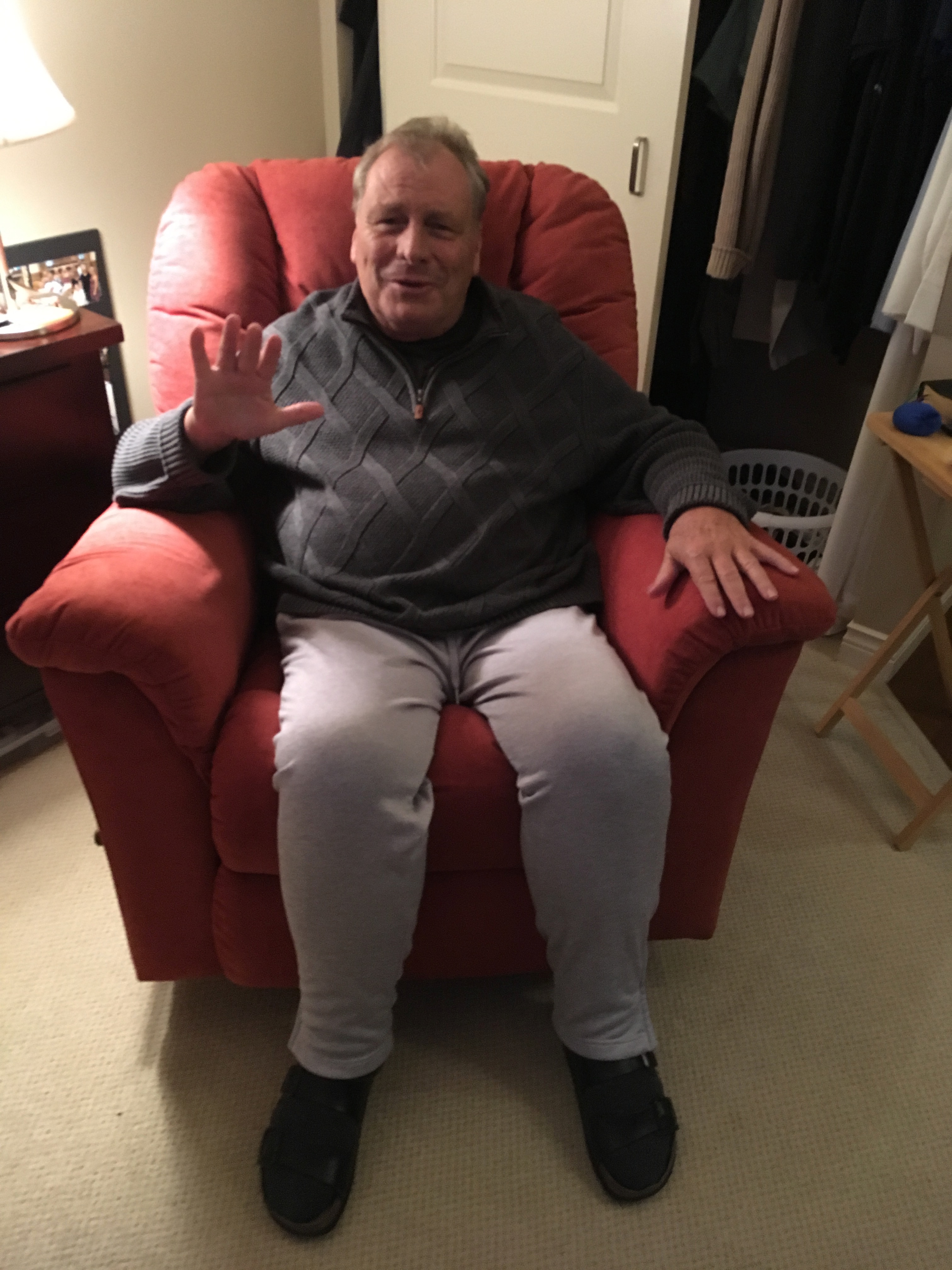 ---
A big THANK YOU to those who volunteered and to all of you who came out to our first Heavenly Eats Food Truck Friday here at St Teresa's on May 17th! Finally some nice weather arrived and that brought in the crowds of people who enjoyed some good eats from the trucks. Ish and chips were totally amazed at the turnout that they ran out of fish and chips not realizing the good Catholic friday tradition would be so popular! Every Friday you can find the trucks at a local church. Be sure to follow Heavenly Eats on Facebook for the schedule. A copy can also be found in the rack by the coat room.
---
On Saturday, May 11th, our Catholic Women's League hosted its ANNUAL MOTHER'S DAY TEA in our church hall. We had a gift basket raffle, penny table, bake sale, kids colouring table and of course cake and tea! What a great turn out and everyone enjoyed the afternoon to socialize, win some prizes, enjoy some cake and tea and honour our Mothers.
---
A 140 Voice Community Choir presented HANDEL'S MESSIAH on Friday, April 12th and Saturday, April 13th at Woodside Church and Sunday, April 14th at Floradale Mennonite Church. What an amazing performance. Here is just a small sample of how well they sang together – you can feel the energy and the Spirit is truly present.
---
Nailed It Nite – was held on Saturday March 30 th in the church hall. Wood crafts were made to keep. Great job everyone!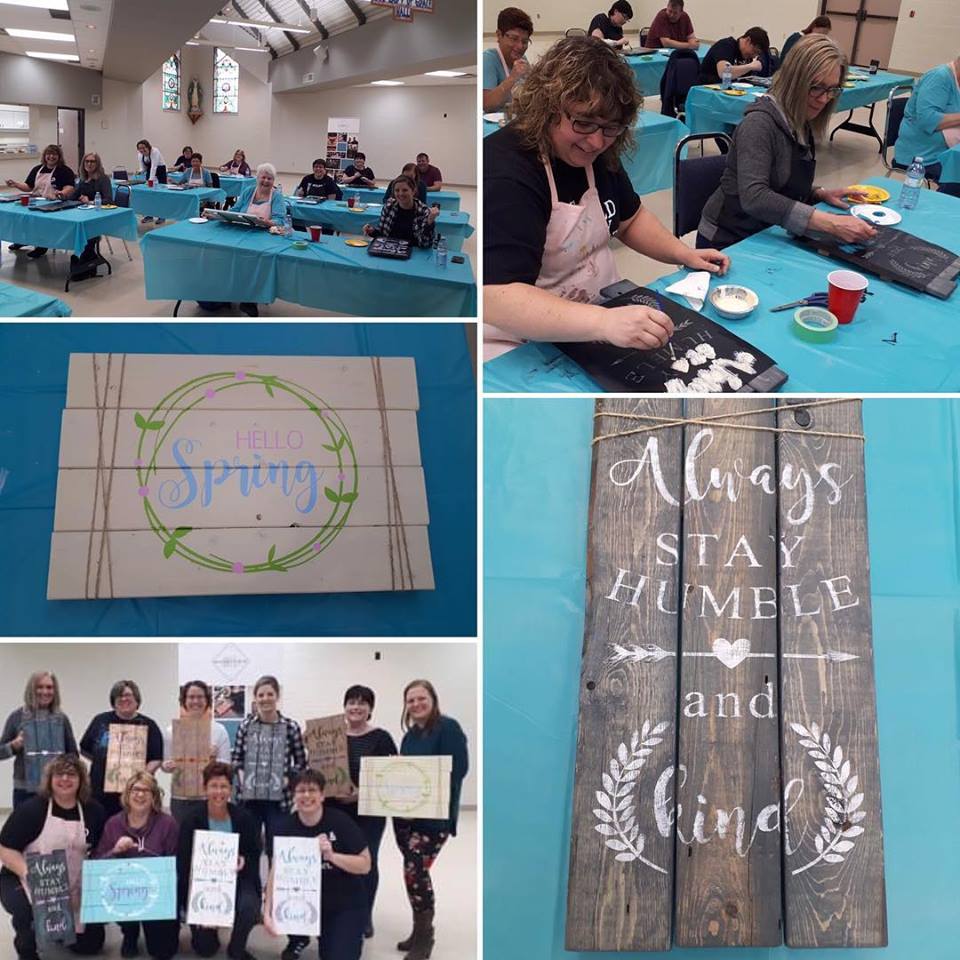 ---
Our parish Christmas Turkey Dinner was held on Friday Dec 7th. 108 people enjoyed a delicious meal catered by our local Grill on the Green (Elmira Golf Club)! Thanks to all the volunteers who helped make this event a success.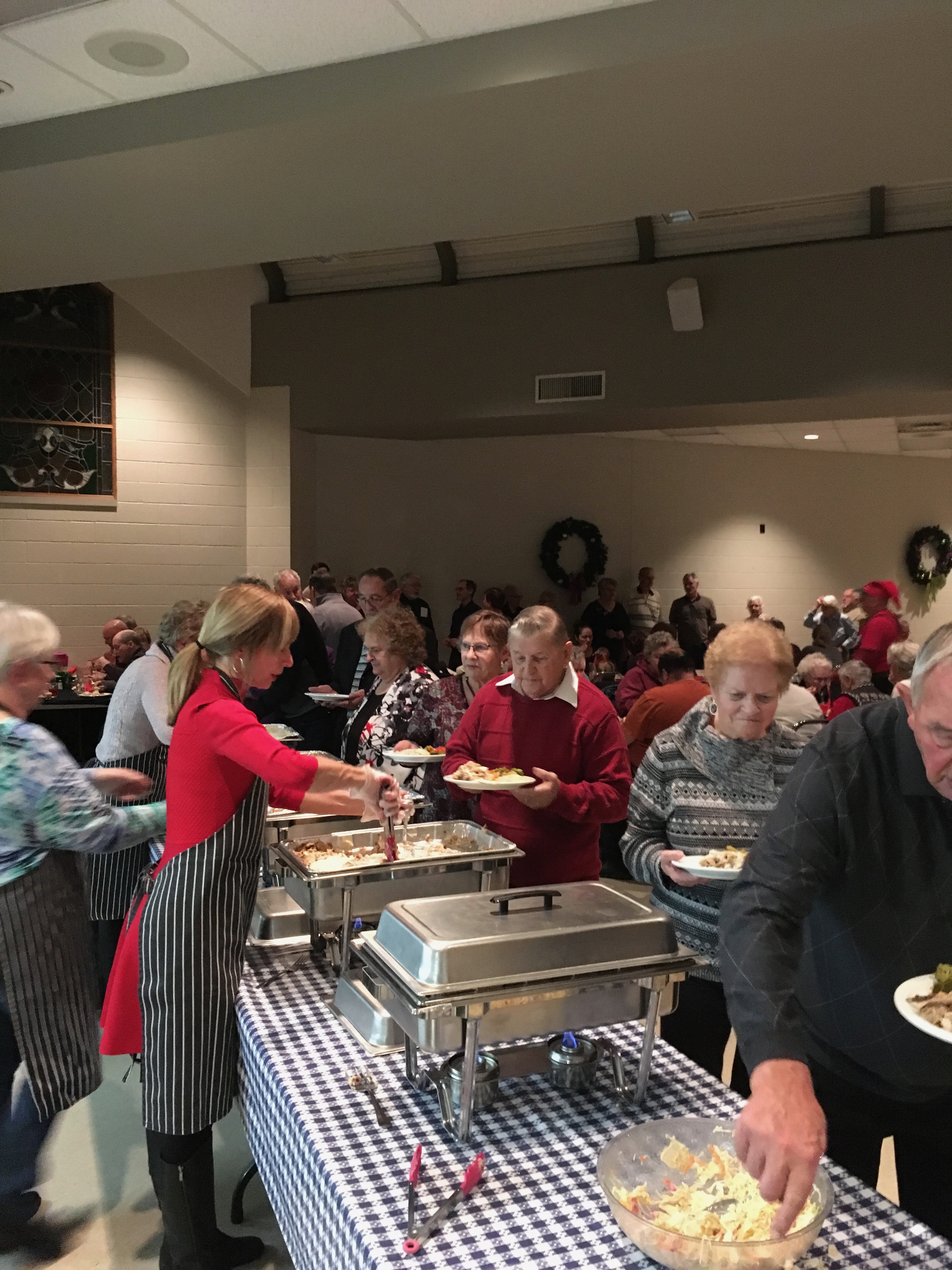 ---
Food Truck Friday that was held on Sept 21st was another success! Thanks to all the volunteers who helped out and to all of those who came and ate! The rain came and went and the wild wind didn't stop people from enjoying the great food the trucks had to offer. Happy to say we raised $500.00 which was donated to our Equipment Replacement Fund making the line on our campaign thermometer in the Narthex move on up!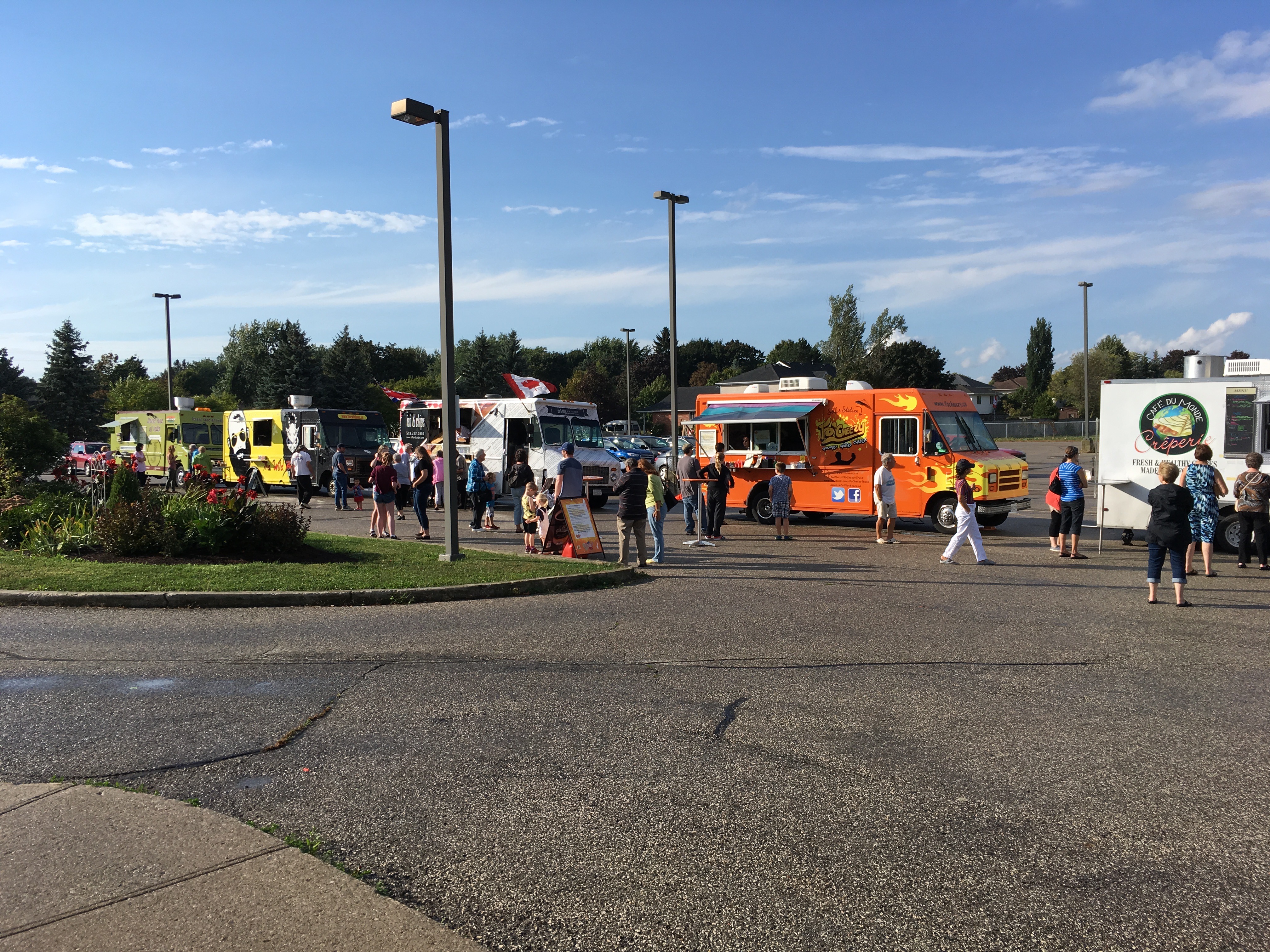 ---
UPDATE on our sponsored Syrian family – January 1, 2018
To view the latest update, click here. Picture below are Amina and Yaser celebrating Salma's first birthday.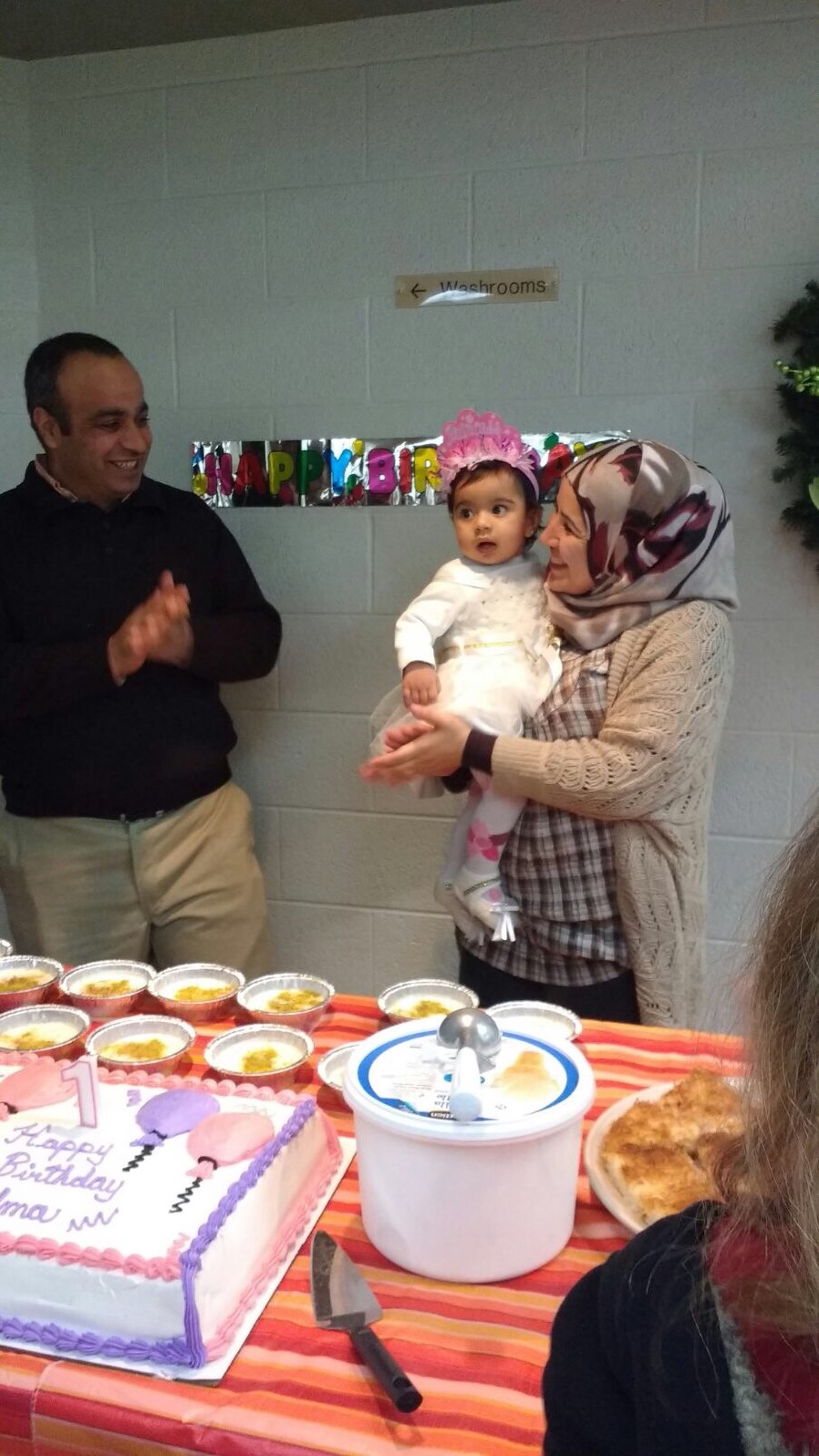 ---
Sunday Oct 1, 2017 from 2 pm – 4 pm - THE SAINT JOHN'S BIBLE "THE BOOK OF WISDOM" presented by the Catholic Women's League. The Saint John's Bible is divided into seven volumes. The Book of Wisdom volume includes Song of Solomon, Ecclesiastes, Proverbs, Job, Wisdom, and Sirach) and is two feet tall by three feet wide when open!
In 1998, Saint John's Abbey and University commissioned renowned calligrapher Donald Jackson to produce a hand-written, hand-illuminated Bible. We invite you to explore this work of art that unites an ancient Benedictine tradition with the technology and vision of today, illuminating the Word of God for a new millennium.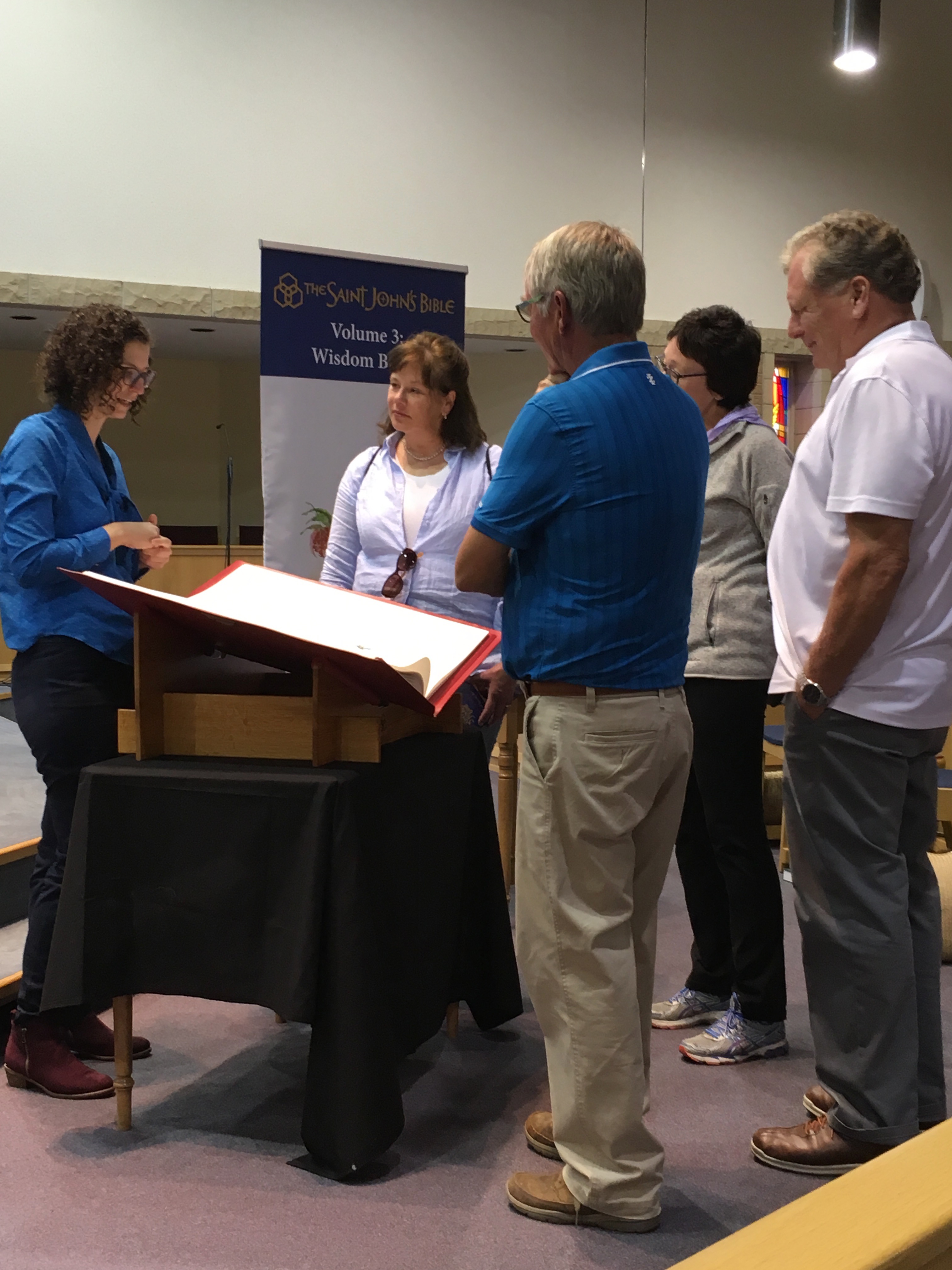 ---
Sunday July 2, 2017 - 25th Anniversary of Church Building and Summer BBQ 
Mass was celebrated with His Excellency Bishop Crosby. Our new Stations of the Cross were blessed by the Bishop.
---
Pray the Stations of the Cross provides you with the Pope's booklet of prayers and includes pictures of our new Stations just blessed by the Bishop! (beautiful pictures taken by our very own Geoffrey Maher who also provided the video above).
A BBQ followed in the Parish Hall and Lawn. Gary provided music and some parishioners joined in for an impromptu sing-along!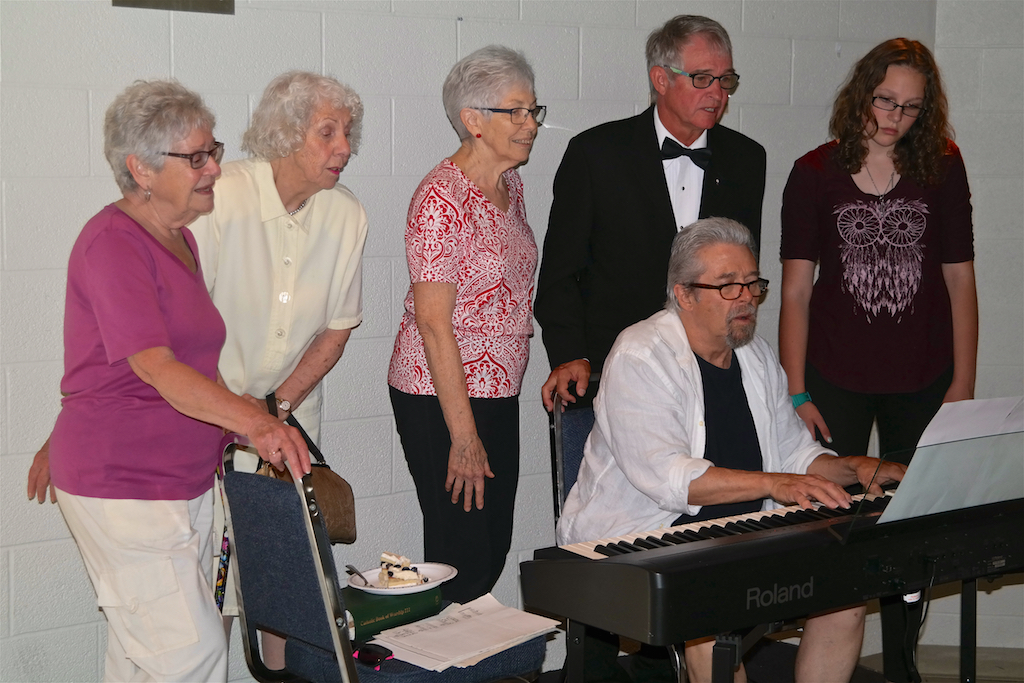 ---
Easter Vigil - Saturday April 15, 2017
This is how we start our Easter Vigil with the Blessing of the New Fire just outside the Church!
Have a look at our video and be sure to join us next year!
The CWL Special Lenten project ( "Giving" for Lent instead of "Giving up something") was a overwhelming success! Many thanks to all the parishioners who donated so many much needed items for Monica Place for Pregnant and Parenting Youth. Items were displayed and presented to our guest speaker Tonya Verburg at the CWL meeting April 11, 2017. She was so very thankful for the items and the support given from our Parish. THANK YOU!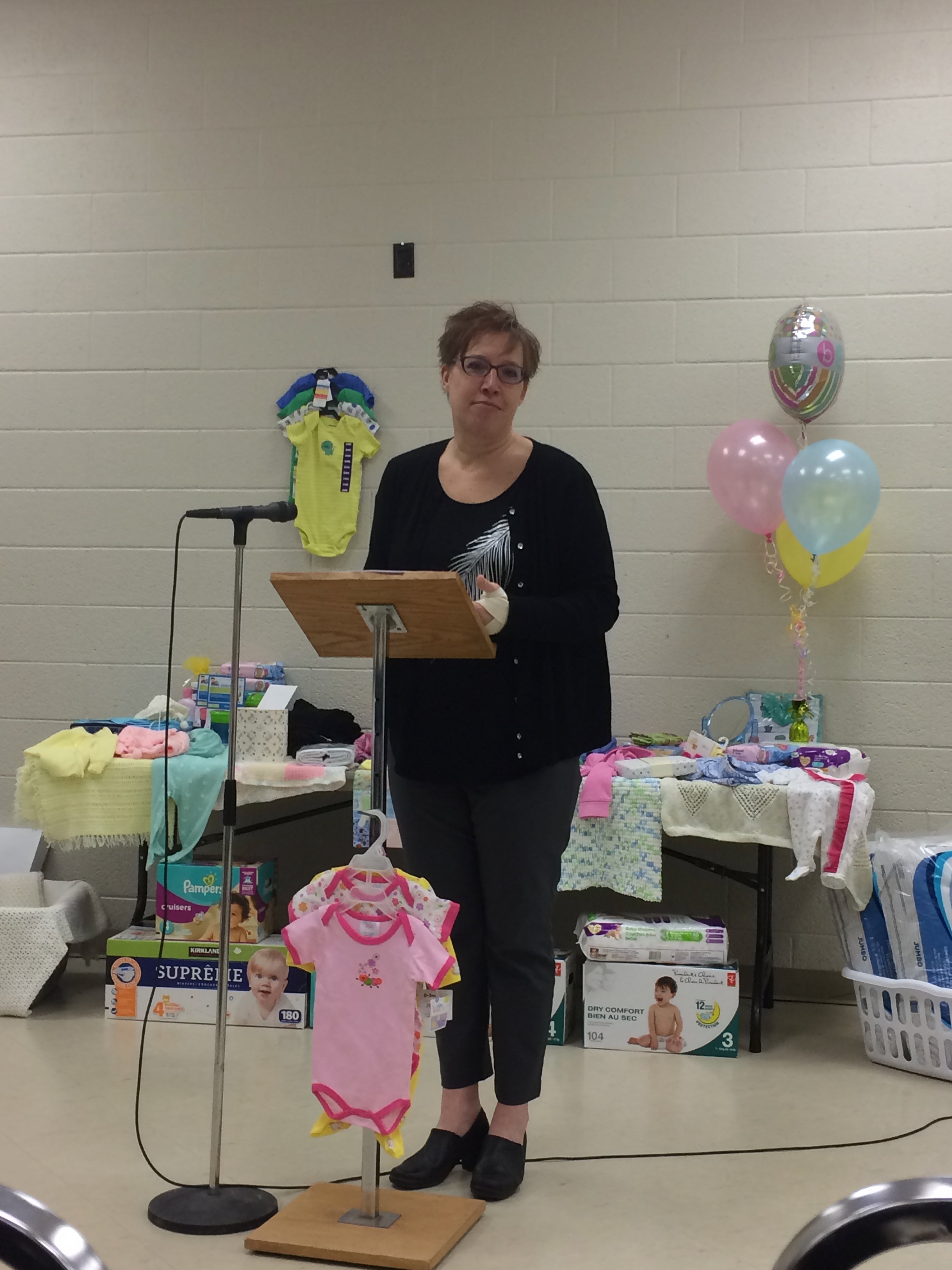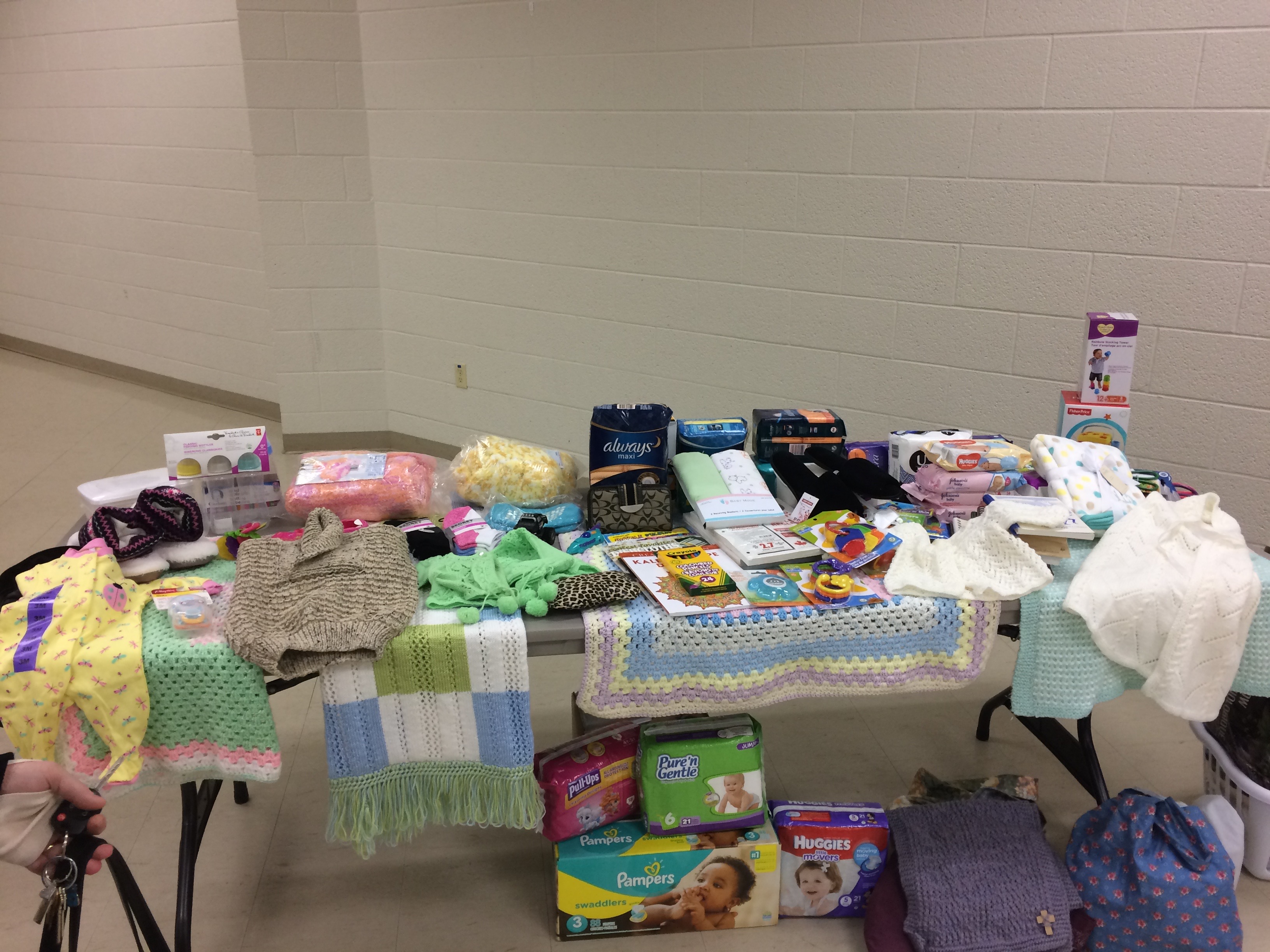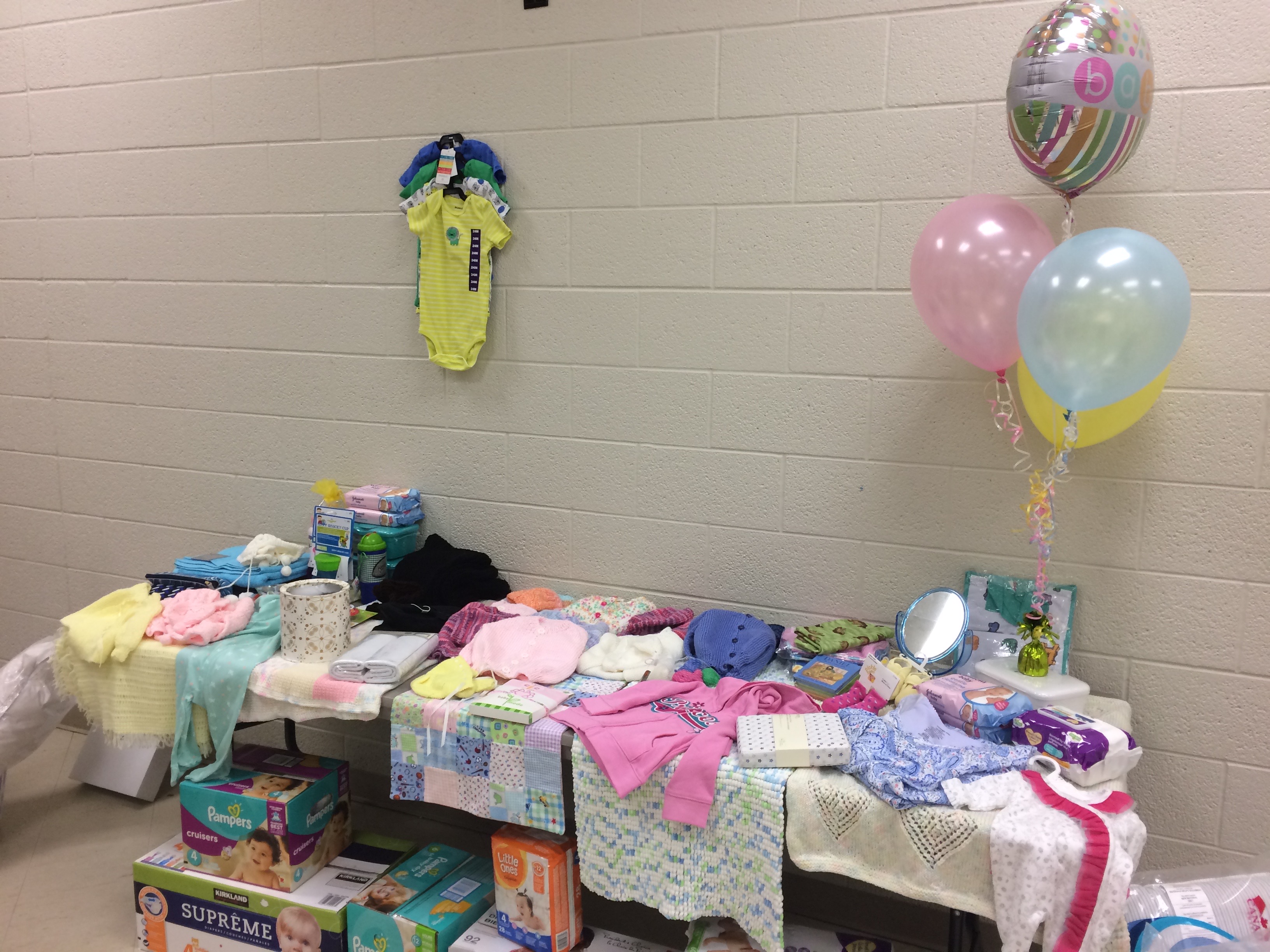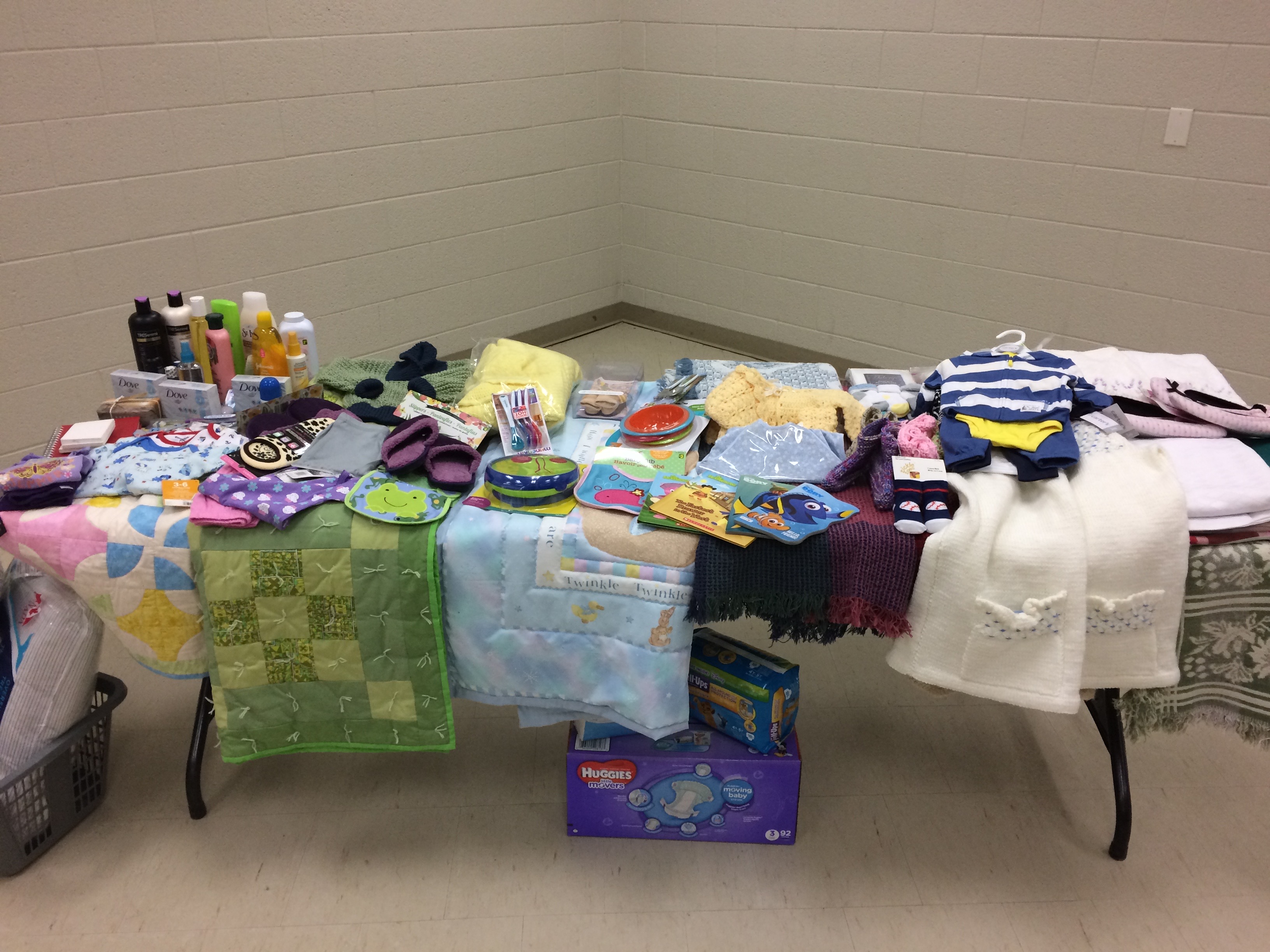 ---
Sunday December 4, 2016 - ANNUAL COMMUNITY CAROL SING was a wonderful evening of song and fellowship.
~ Here is both St Teresa's choirs singing together the first song to start off the evening….
August 8, 2016 - Work has been completed!
Very happy to report that our much needed new roofing has been installed!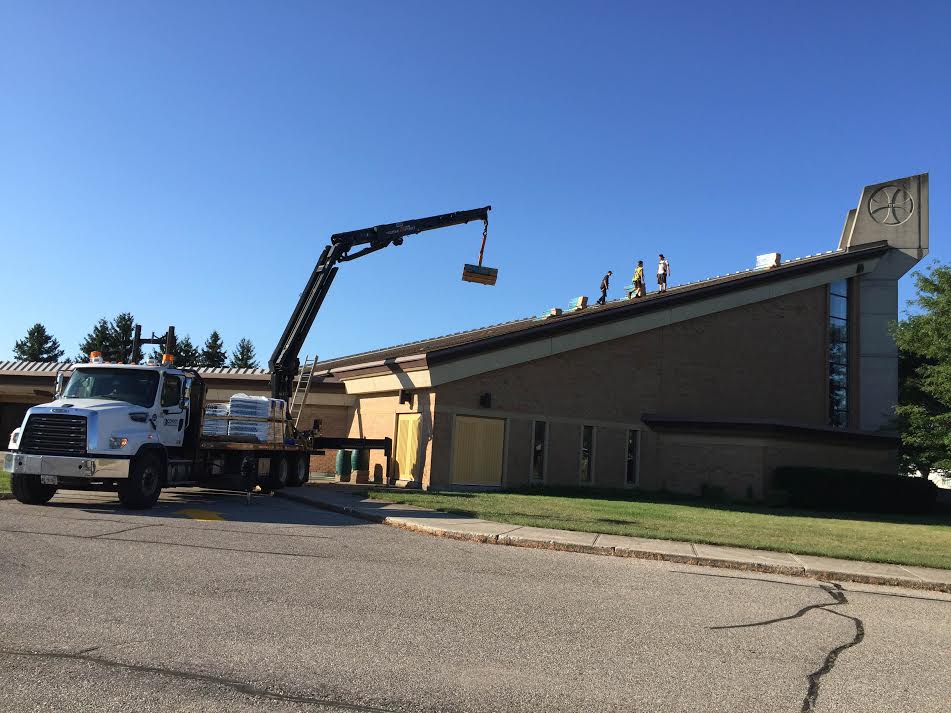 CONGRATULATIONS to our Confirmandi who were confirmed on May 1, 2016 and to our First Communion class who received First Eucharist on May 15, 2016. A list of the children can be found in the May 22, 2016 bulletin. We offer our prayers and support as they travel on their faith journey and may they be filled with the Holy Spirit who will guide them along their way.
---
CWL Mother's Day Tea 2016
The ladies did a wonderful job making this a successful, well-attended event. Lots of social time and many happy people leaving with some great prizes and tasty baking!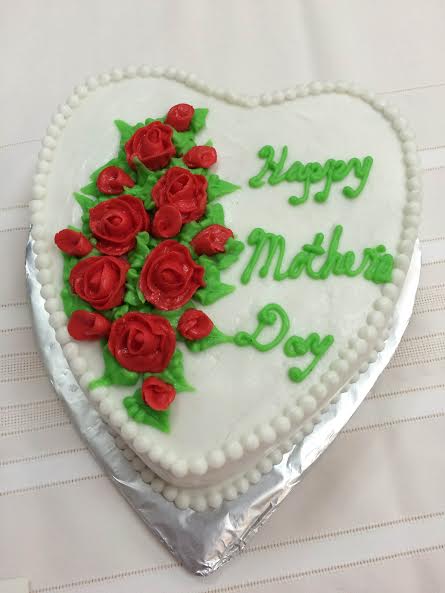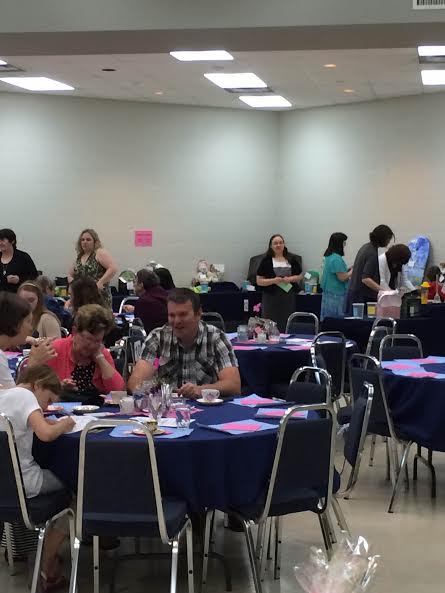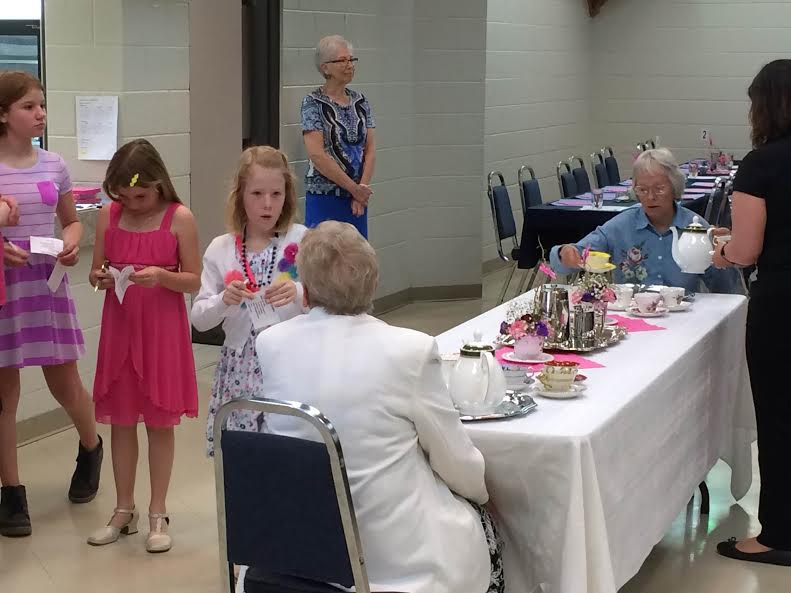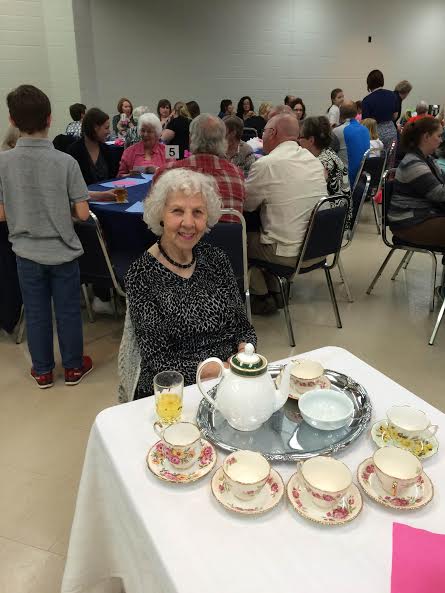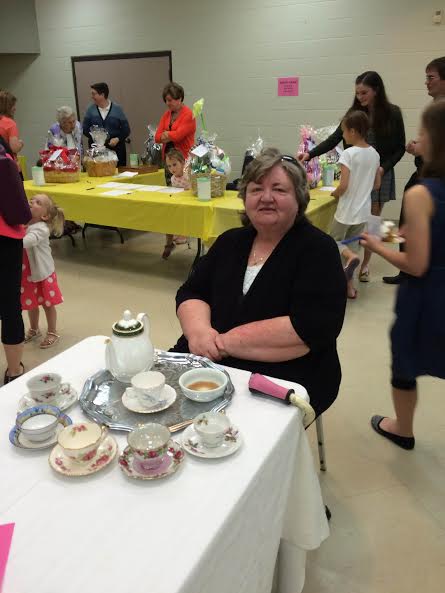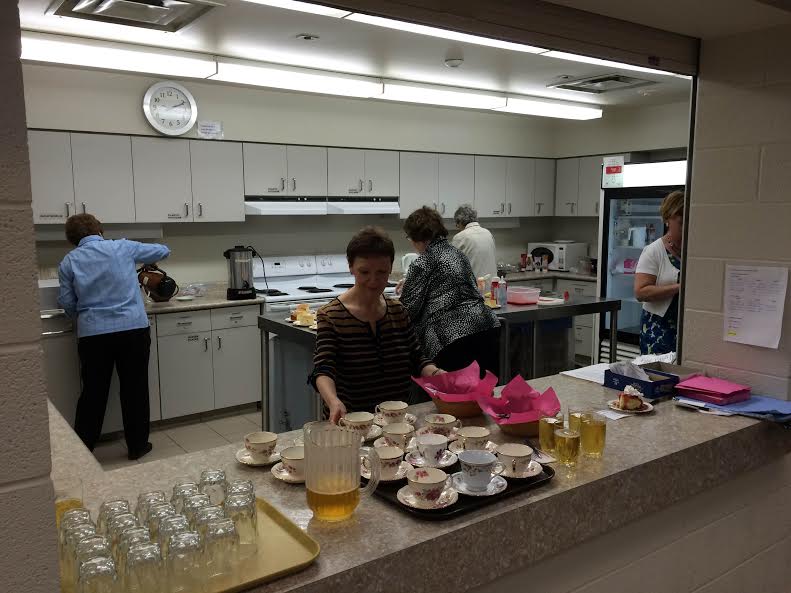 ---
Elmira Maple Syrup Festival 2016!
THE best maple burgers, maple sausage and back bacon on a bun at the
festival! A fun time had by all.